Israel
September 17, 2012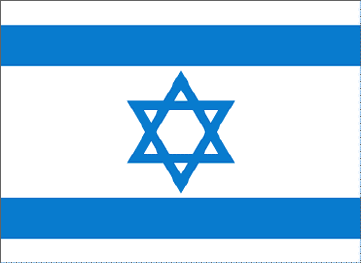 The modern-day nation of Israel is no less than a miracle.  The Israelis should have lost the 1948 War of Independence, the 1956 War, the Six-Day War of 1967 and the Yom Kippur War of 1973.  In all of those wars, they were surrounded by enemy nations and outnumbered in every area:  fighting men, guns, tanks, etc.  But somehow, they have survived.  It is no accident, however, that this country has "dodged all of these bullets."  This is the fulfillment of Scripture:  that God would establish the Jewish people in their ancestral homeland in the last days.
There are many prophecies in Scripture regarding the return of the Jews to the ancient land of Israel.  For example, "He will raise a banner for the nations and gather the exiles of Israel; he will assemble the scattered people of Judah from the four quarters of the earth (Isaiah 11:12).  It isn't just coincidence that Israel "came to be" after over 2500 years of being in exile.  It has happened through the providence and will of God.
God told Abraham, "I will bless those who bless you, and whoever curses you I will curse; and all peoples on earth will be blessed through you" (Genesis 12:3).  It would behoove any and all nations to treat Israel fairly and with the utmost respect.  Unfortunately, our current leader is "snubbing" the Prime Minister of Israel, Benjamin Netanyahu.  It is sad, also, that the leader of the free world has not visited Israel, even once, in his first term in office.  Hopefully, we will elect a leader who will treat Israel as an ally and not as an outcast.  Otherwise, I fear for our nation's future.
THE HOLY BIBLE, NEW INTERNATIONAL VERSION®, NIV® Copyright © 1973, 1978, 1984, 2011 by Biblica, Inc.™ Used by permission. All rights reserved worldwide.